Nació en Buenos Aires en 1930 y se graduó como médico en 1955. Fue Miembro Titular en función didáctica en la Asociación Psicoanalítica Argentina y Titular de la cátedra de Psicofisiología de la Universidad del Salvador de Buenos Aires. Fue Miembro fundador del Centro de Investigación en Psicoanálisis y Medicina Psicosomática.
Es Director del Centro Weizsaecker de Consulta Medica y del Instituto de Docencia e Investigación de la Fundación Luis Chiozza. Presidente Honorario del Istituto di Ricerca Psicosomatica-Psicoanalitica Arminda Aberastury de Perugia, Italia.
Miembro del Comité Asesor del International Journal of Neuropsychoanalysis (Karnac, London-New York) y del Analytic Psychotherapy and Psychopatology, publicado por la Clínica Psiquiátrica de la Universidad de Roma.
Miembro del Comité Promotor de Seminarios, en el Istituto di Psicologia, Facolta Medica, Università degli Studi di Milano, y Miembro del Comité Consultor Internacional de la Rivista della Società Italiana di Antropologia Medica.
En 1996 le fue otorgado el Premio Konex en Psicoanálisis
En 2004 la Comuna de Génova le otorgó el «Grifo D' Argento».
En 2009 la Universidad Nacional de Río Cuarto le otorgó al Dr Luis Chiozza el título de "Doctor Honoris Causa" en reconocimiento por sus desarrollos científicos y sus cualidades personales.
También en 2009 fue nombrado "Visitante Distinguido de la ciudad de Río Cuarto" por el Concejo Deliberante de Río Cuarto.
Ha publicado numerosos libros sobre los significados inconcientes de los trastornos orgánicos y sobre la técnica psicoanalítica en Argentina, España, Italia, Brasil y EE.UU.
---
Doctor Luis Chiozza, born in Buenos Aires in 1930, has had a fruitful career since he graduated as a Medical Physician in 1955. Not only has he influenced psychoanalytic thought in Argentina but abroad as well, mainly in Perugia where he is Honorary President of the Istituto di Ricerca Psicosomatica-Psicoanalitica Arminda Aberastury.
He is a Member to the Editorial Board of Neuro-Psychoanalysis, an Interdisciplinary Journal for Psychoanalysis and Neurosciences published by International University Press Inc. and Member of the Advisory Committee of Analytic Psychotherapy and Psychopathology, a review published by the Psychiatric Clinic of the University of Rome. In Milano, he is a Member of the Seminar Promotion Committe, at Istituto di Psicologia, Facolta Medica, Universita degli Studi di Milano and a Member of the International Consulting Committee of the Rivista della Societa Italiana di Antropologia Medica.
His teaching experience dates back as far as 1971 as Professor, tenured at the Institute of Psychoanalisis at the Argentine Psychoanalytic Association, where he is Training Analyst; in addition to holding the Chair of Psychology at the Universidad del Salvador in Buenos Aires.
At present, he is Head Director of Centro Weizsaecker de Consulta Medica (Weizsaecker Center for Medical Consultation) which he founded in 1972, he is also the Head Director of the Teaching and Research Institute. He was also Founder Member of Centro de Investigacion en Psicoanalisis y Medicina Psicosomatica (CIMP) and of the Fundacion para el Estudio Psicosomatico del Enfermo Organico (FEPSEO) (Foundation for the Psychosomatic Study of the Organic Patient) which today is called Fundacion Luis Chiozza.
In 1996, he was awarded the Konex Prize in Psychoanalysis by the Konex foundation, a prize awarded in this field every 10 years in recognition to the Argentines who have become known for their work and research in Argentina and abroad.
His publications, of over ten books, cover a wide range of topics dealing with the meanings of organic disorders and their vicissitudes from the psychoanalytic point of view as well as his contributions to the theory of the Psychoanlytic Technique.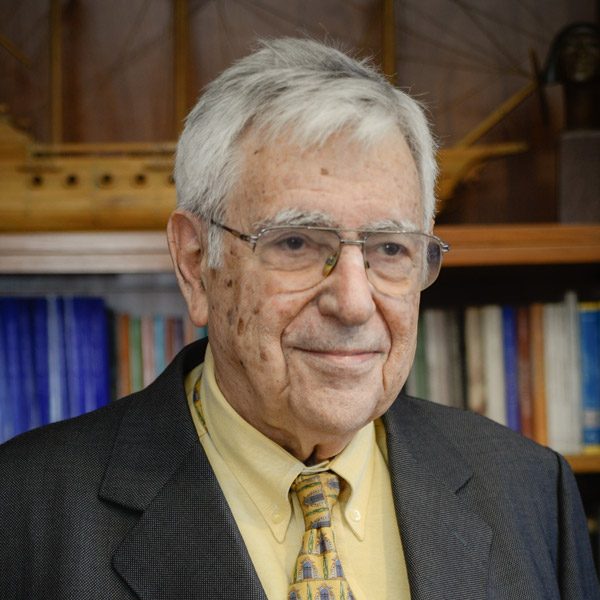 Teléfono: (011) 4701-1409
E-mail: luis@chiozza.com
Dirección: Deheza 1974 – CABA
Curriculum Vitae: Versión completa